Healthy Pet Club

Spread the cost of your pet's healthcare when you join The Healthy Pet Club
We believe in providing the best care for your pet, so that is why we offer The Healthy Pet Club to give you peace of mind that your pet is covered when it comes to their routine healthcare.
The Healthy Pet Club is our Preventative Healthcare Plan available for cats, dogs, kittens, puppies and rabbits! It provides benefits and discounts that cover regular proactive preventative healthcare, save you money throughout the year, and reduce the risk of high costs in future for preventable illnesses.
The Benefits
For an easy monthly direct debit or annual fee, The Healthy Pet Club offers the following exclusive benefits to help keep your pet healthy:
Initial vaccination course or booster as required (including Kennel Cough - dogs only) and clinical examination with your vet
Vet prescribed parasite treatment for protection against fleas, intestinal worms and lungworm, ticks, lice and mites if required
10% discount on ALL vet fees and products

10% discount on MiNightVet emergency out of hours veterinary care
20% discount on neutering
20% discount on selected lifetime care medications

20% discount on Well Pet Blood Screens at time of booster vaccination
Fixed price dental* or 20% discount on dentals for rabbits
One six month health check with a veterinary nurse

Multi pet discount (£1 discount per month) for each additional pet
Microchip
Nail clipping

Food offer: Buy 5 bags of food to receive the 6th bag free of charge**
1 bag of puppy or kitten food when registering
1 x bag of food or hay per month for rabbits
The Healthy Pet Club is available to: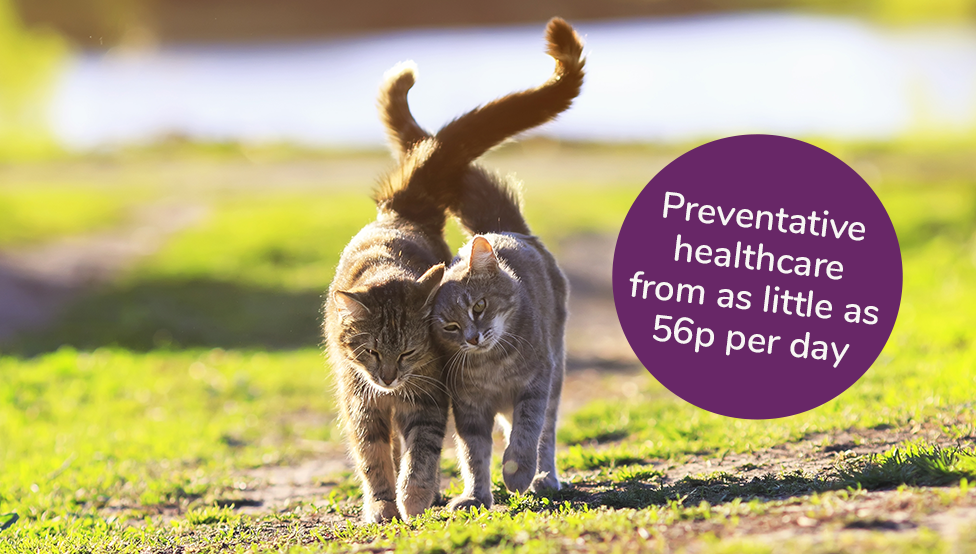 Save money on your pet's health care
As a member of The Healthy Pet Club you can save up to £200+ a year*** on your pet's routine healthcare. With all the benefits and discounts included, you know your pet is in good hands.
We offer two payment options to cover a 12 month membership – annual and monthly payments. The monthly payment option allows you to budget and spread the cost of your pet's preventative healthcare or you may prefer to pay one fee upfront for a 12 month membership.
The Healthy Pet Club is not pet insurance. MiPet Cover is our pet insurance offering. MiPet Cover and The Healthy Pet Club work well in partnership, offering a bundle of great benefits.

Get £1 off per month for each additional pet
*Fixed price dental for your adult dog/adult cat includes full oral health assessment, dental scale and polish. Extractions, endodontics, dental X-rays and other advanced dental procedures are not included in the fixed price but are subject to 10% Healthy Pet Club discount. Ask your practice for more details.
**Also applies to boxes of pouches or trays of tins but not individual pouches or tins.
***Annual sample savings are based on annual average prices charged across our practices compared to purchasing the same goods and services received under the HPC loyalty scheme. Benefits, costs and savings vary depending on the type, size and age of your pet. Average savings do not include the additional savings that can be made with the additional benefits of 10% off of all products and services, 20% discount on selected lifetime care medications, dental discounts and multi pet discounts (£1 discount per month per pet). Full details are available on our Terms & Conditions page.
The Healthy Pet Club loyalty scheme is run by CVS (UK) Ltd for its veterinary practices nationwide.